News
May 2022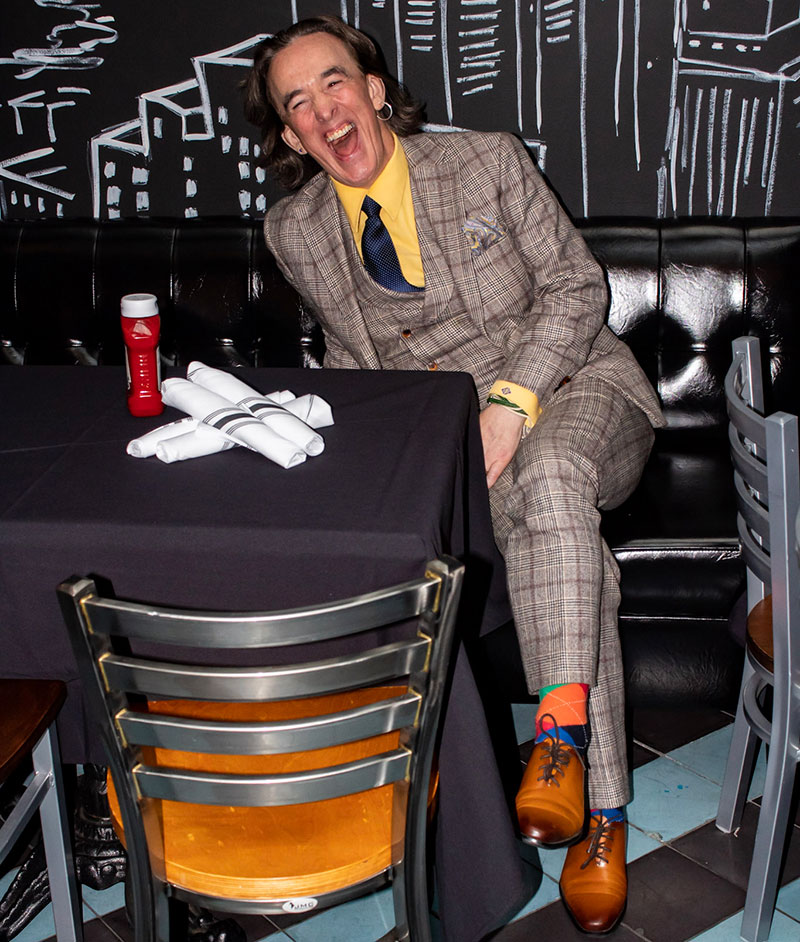 Summer's coming. I hope the AC is working in the places I'm playing.
My regular gigs are as follows:
Fridays
Granny Annie's, Roosevelt Island, NYC
7-10 PM
Saturdays
The Broadstone Bar and Kitchen, Financial District, NYC
7-10 PM
Every Other Wednesday
Flannigan's Irish Pub, Lake Ronkonkoma, Long Island
6-9 PM
One Sunday a Month
Keane's Bar & Restaurant, Katonah Ave., Bronx
8-11 PM
The dates of these two performances will be posted on Facebook
I'll also be in Carters in Beacon on Thursday May 12th, 8-11 PM.
I post my shows weekly on Facebook and Instagram.
We're in the final stages of checking the draft of the novel Anthony's Aria before sending it to print. I'll let everyone know when it's ready to be sold.
More to come…
---
November 2021
An Evening With Derek Dempsey
Wednesday Nov. 17th 2021
at Nancy Manocherian's, the Cell Theatre, Chelsea NYC by Irish American Writers & Artists
Details about the November 17th performance can be found on the ticket sales website.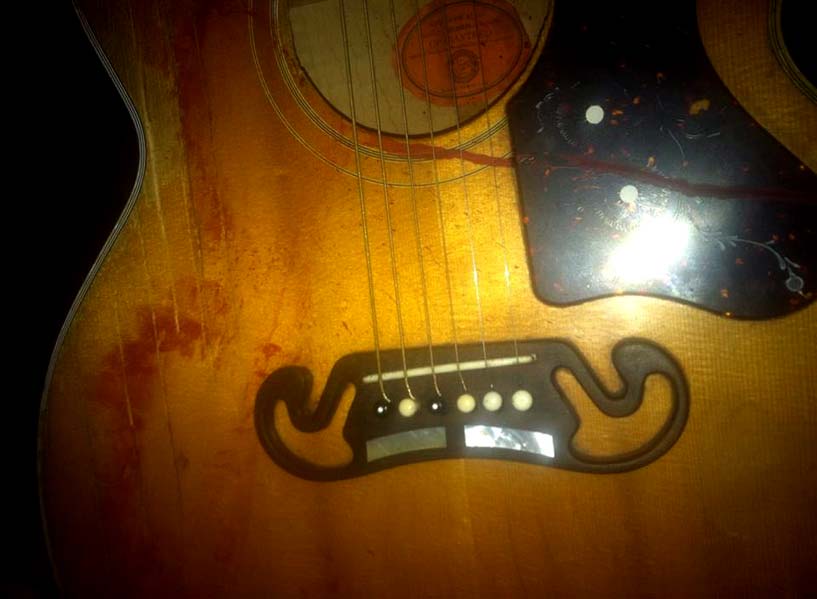 This coming Wednesday I'll be standing behind this faithful machine.I never named it. I just call it The Gibson.
It has served me for twenty one years of performing upwards of five thousand five hundred plus shows, from New York to Las Vegas, France to Mullingar It's served countless recordings including two albums and five singles and three official videos.
It's been played by Nathaniel Rateliff and Glen Hansard. I used to hide it under the bed in the early days because I hated how it restricted my phrasing as a singer. I rarely played guitar on stage before living in America.
it has bounced off the ground, been driven over in its case and hit my face. It's got the sacred triumvirate of blood sweat and tears soaked into the wood. It's been searched for drugs at airports countless times.
I was behind it when I got punched, got a dart flung at me, had a piece of pool chalk thrown at me, had a woman sing naked behind me, and had another woman keep her hand firmly gripped for a whole song on my package.
I almost gave up performing with it when I had a gun pulled on me in Mosholu Avenue in the Bronx by an off-duty police officer. It was the August before 9/11. Incidentally it was the night before traveling to Florida on a work holiday. I'd forgotten my passport but was allowed to fly based on the cover of my Jesus Fever album. Hard to believe I know.
I wrote An American Sings His Song on it, Breathing Like An Alien with Kery and my mother in law Barbara, I wrote Every Christmas on it, and most of the songs I'll be singing this coming Wednesday at The Cell Theatre in Chelsea Manhattan 7-10pm.
I'll be singing all but four originals.
One of the non originals is a song written especially for me by my childhood friend Mick Fab McDonnell. We had had a long phone conversation after years of being out of touch. I told him my leaving Ireland for America story. The next day he sent me the demo of the song. It's absolutely brilliant.
I can't imagine what my vocal chords have endured in tandem…
Please don't bring a dart, chalk, an angry fist or a gun on Wednesday. Thanks.
"Throughout my career, if I have done anything, I have paid attention to every note and every word I sing – if I respect the song. If I cannot project this to a listener, I fail."

Frank Sinatra
Standing room only tickets remaining - click the link for ticket purchase.
https://www.eventbrite.com/e/an-evening-with-derek-dempsey-tickets-175895988637
---
October 2021
An Evening With Derek Dempsey
Wednesday Nov. 17th 2021
at Nancy Manocherian's, the Cell Theatre, Chelsea NYC by Irish American Writers & Artists
Details about the November 17th performance can be found on the ticket sales website.
---
My debut novel Anthony's Aria - The Story of a Working Class Opera God is in the process of being published by Boann Books and Media. I am writing my second novel Perfidious Albert - The Story of a Saxon Psychopath.
You can find my short stories, micro-fiction, political and social-commentary pieces on the soon-to-be new writings page.
---
Performance News
I perform at Iggy's on the Upper East Side every Thursday at 9.30pm.
I perform every Saturday at The Broadstone Bar and Kitchen in the Financial District. 7pm-10pm (soon we will add Sundays and possibly Thursdays to the Broadstone schedule).
The Gibbon's Home in Maspeth on Friday October 8th.
The Trinity Restaurant in Floral Park for the transfer of management from the wonderful Mike Mcguire to the new owners, Date to be announced
I return to The Brew House in New Hyde Park, Long Island on October 29th (to be confirmed).
Locally (Dutchess County), I am in talks with The Mill Creek on 376 in Hopewell Jct., for a special Christmas performance.
With Broadway now opened I expect to return to The Mean Fiddler 47th street Times Square, on Monday nights very soon.
As far as plans go I'm reluctant to plan too far ahead, as we cannot be sure where we will be in this strange and ever evolving time.
In politics, world events, and this seemingly rapid moving collective will to move towards even greater division as a species.
A lot of the songs in my NYC showcase deal with these very topics.
---